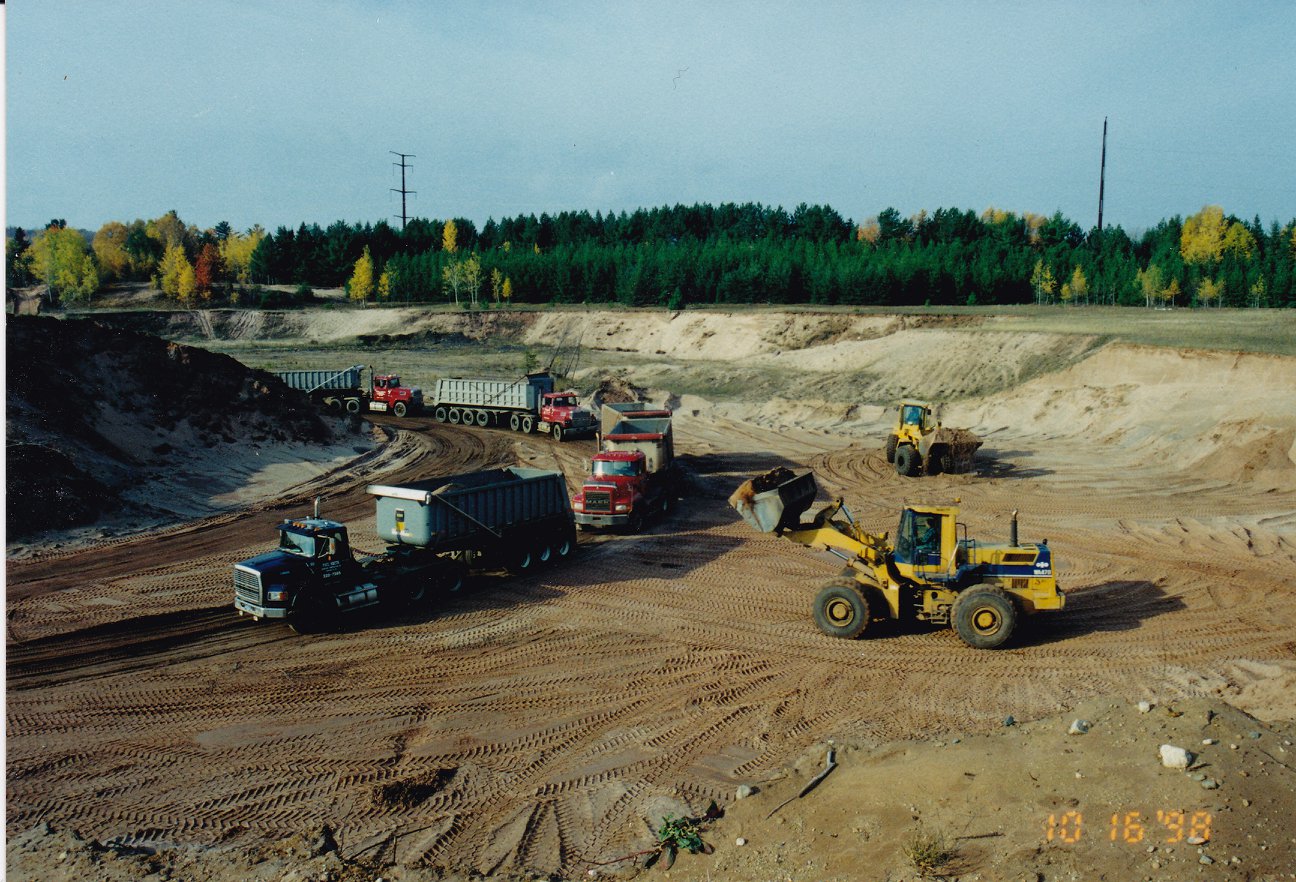 Materials
Smith Construction, Inc offers a variety of materials to aid in the completion of your project.
Road Gravel: Road gravel meets DOT specifications. We offer 21A and 22A
Recycle Gravel: Recycle gravel is crushed to sizes of 1″ and smaller
Sand
Topsoil: Our topsoil is screened to 3/4″ minus specifications
Rip Rap: Rip Rap consists of 4″-8″ rock
Rock Boulders: 20″ and larger
Septic Stone: Clean stone 1 1/4″ in size and smaller
6A Stone: Clean stone 1 1/4″ in size and smaller
3 inch Stone: Crushed 3″ stone that is clean
Trail Mix 3/8 Minus: This stone was used on the Iron Ore Heritage Trail
3″ Subbase Modified: Crushed granite that is 3″ and smaller
Prices and availability are subject to change. Please call our office for more information or to place your next material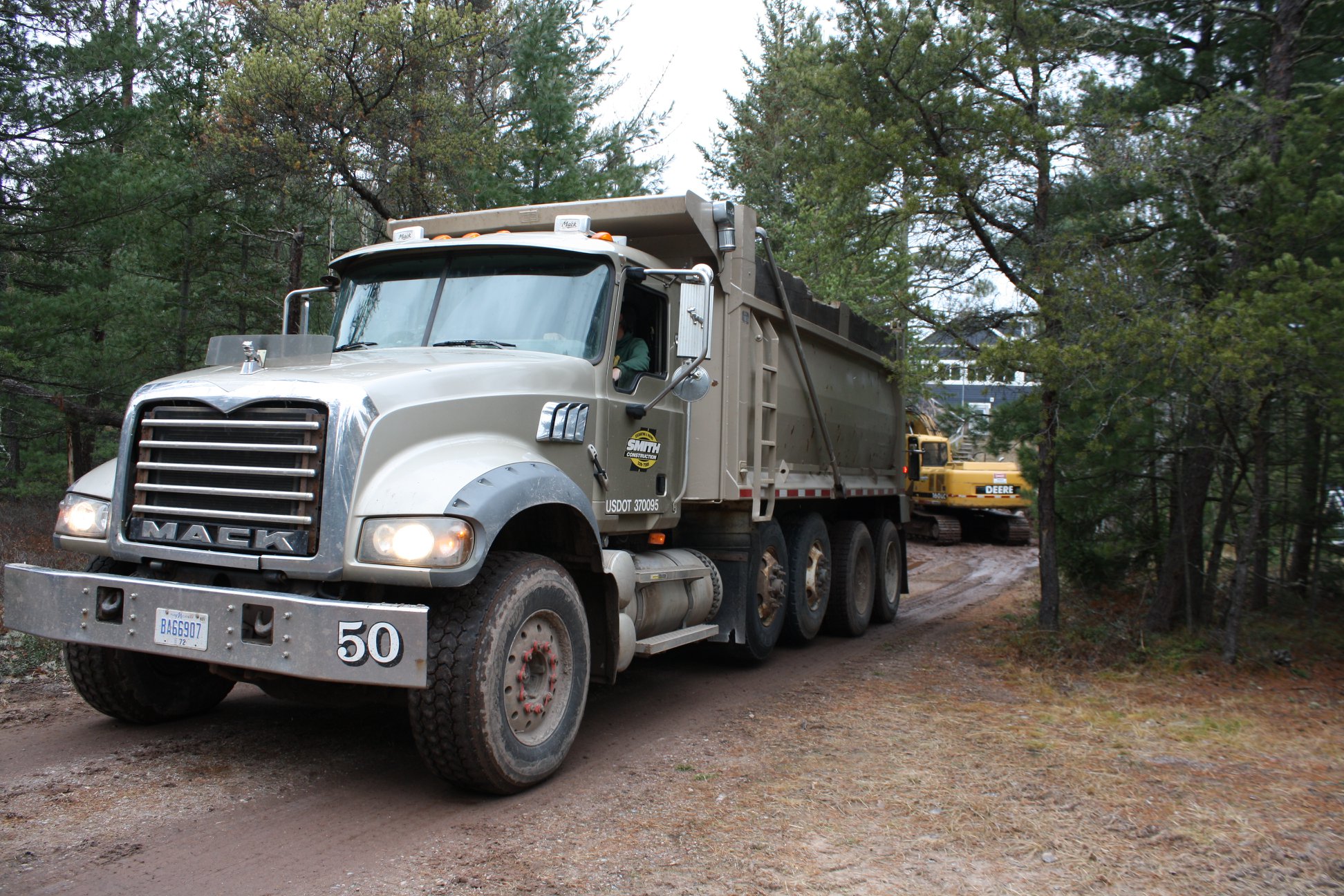 Trucking
Do you need material or equipment transported? Smith Construction, Inc. has a variety of trucks that can be rented hourly.
Lead - 26 tons/20cyds
Quad - 18 tons/14cyds
Tandem - 13 tons/10cyds
Lowboy - Equipment Transportation
For more information, to check availability, and for pricing give us a call today!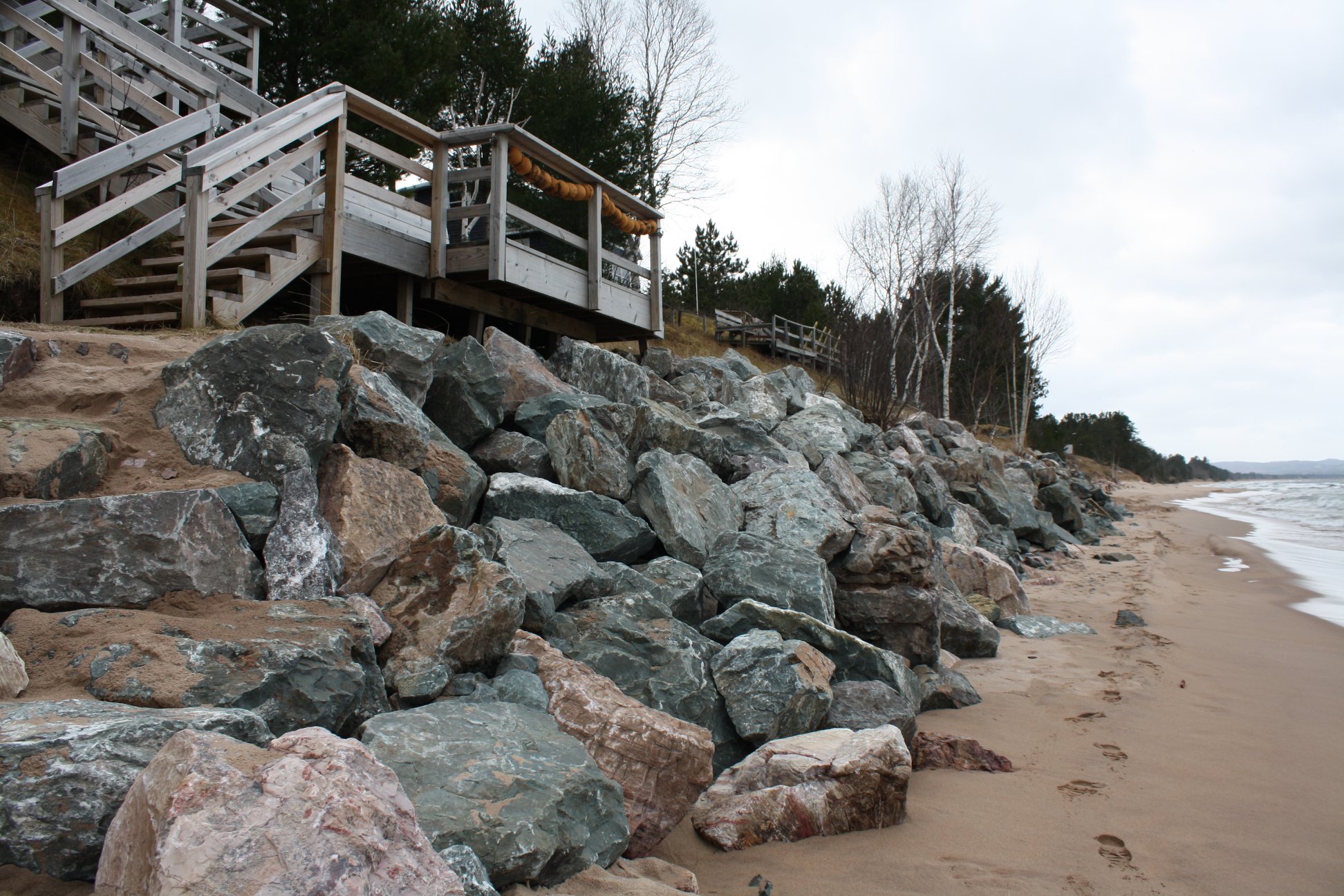 Shoreline Protection
Shoreline protection is the process of building rock retaining walls on the shore of Lake Superior in hopes to prevent shoreline erosion and property damage.
Smith Construction, Inc. has built a number of shoreline protection rock walls to help the residents along Lake Superior. If you have interest in a shoreline protection project for your residence contact us today.